Today's Dreaming of Design Wednesday I am going to layout a baby boy's nursery. When it comes to kids rooms I generally like them to have a little bit of a vintage feel. If not vintage I like the room colors to be more on the muted side. Airplanes were my main inspiration for this boy's nursery. Six years ago, (geez where has the time gone??) when we were pregnant with Little Man we didn't know if we were having a boy or a girl, so his nursery was gender neutral. If I had known we were going to have a boy I think I would have designed his nursery like this.
I love these airplane prints that I found on
Etsy
, they come in a set of four, so I would mix in the following two prints to make a gallery wall of six prints.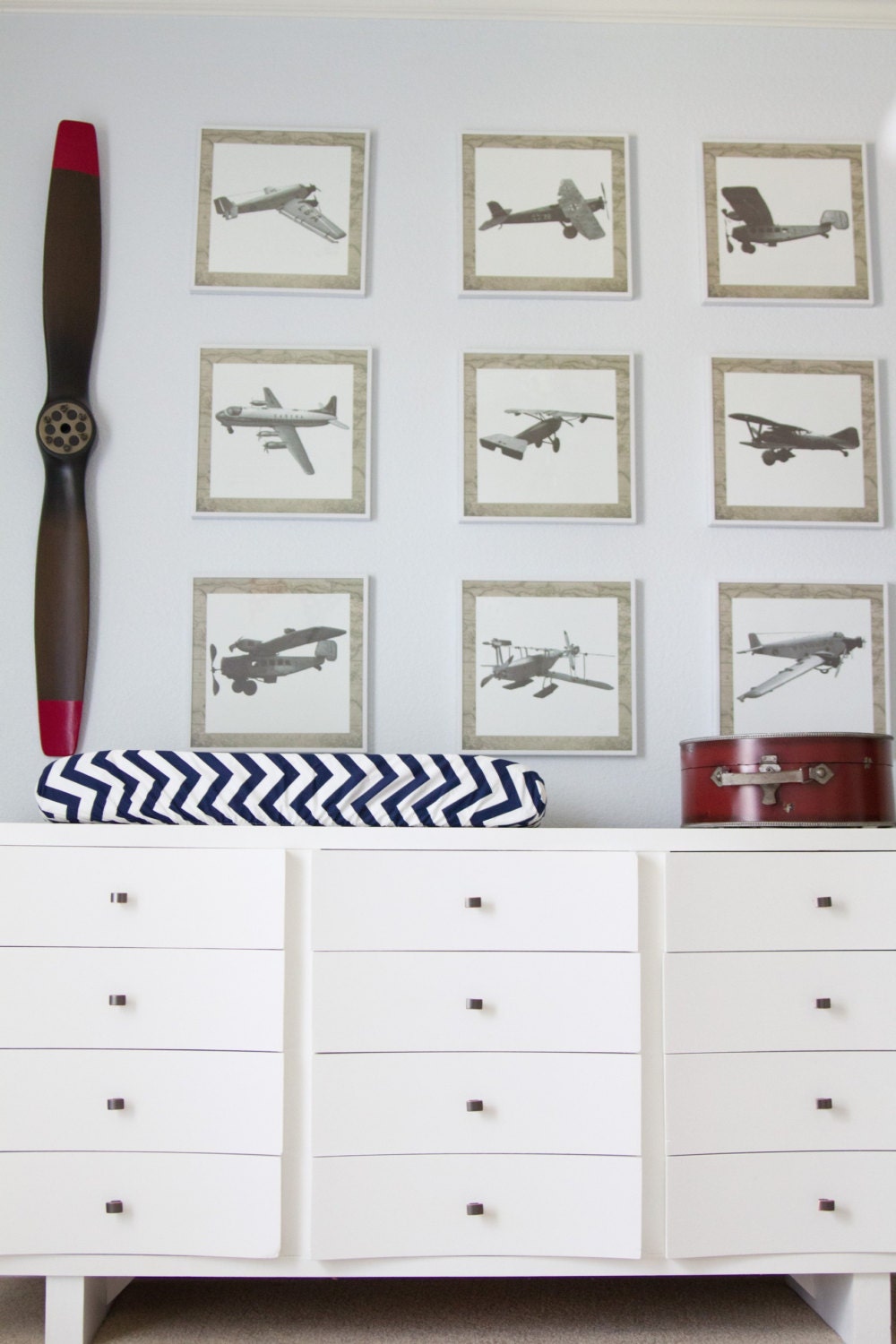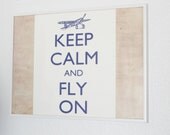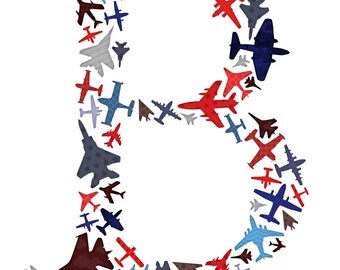 For the crib, I like the muted gray and blues that are in this set of nursery pillows, and chevron is such a hot trend right now that it helps give the nursery a touch of a modern feel.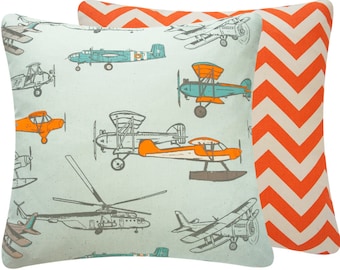 The crib bedding I would have made the airplane fabric being used on the bumper and the quilt, the skirt made out of the blue chevron, and the sheet made out of the map print fabric.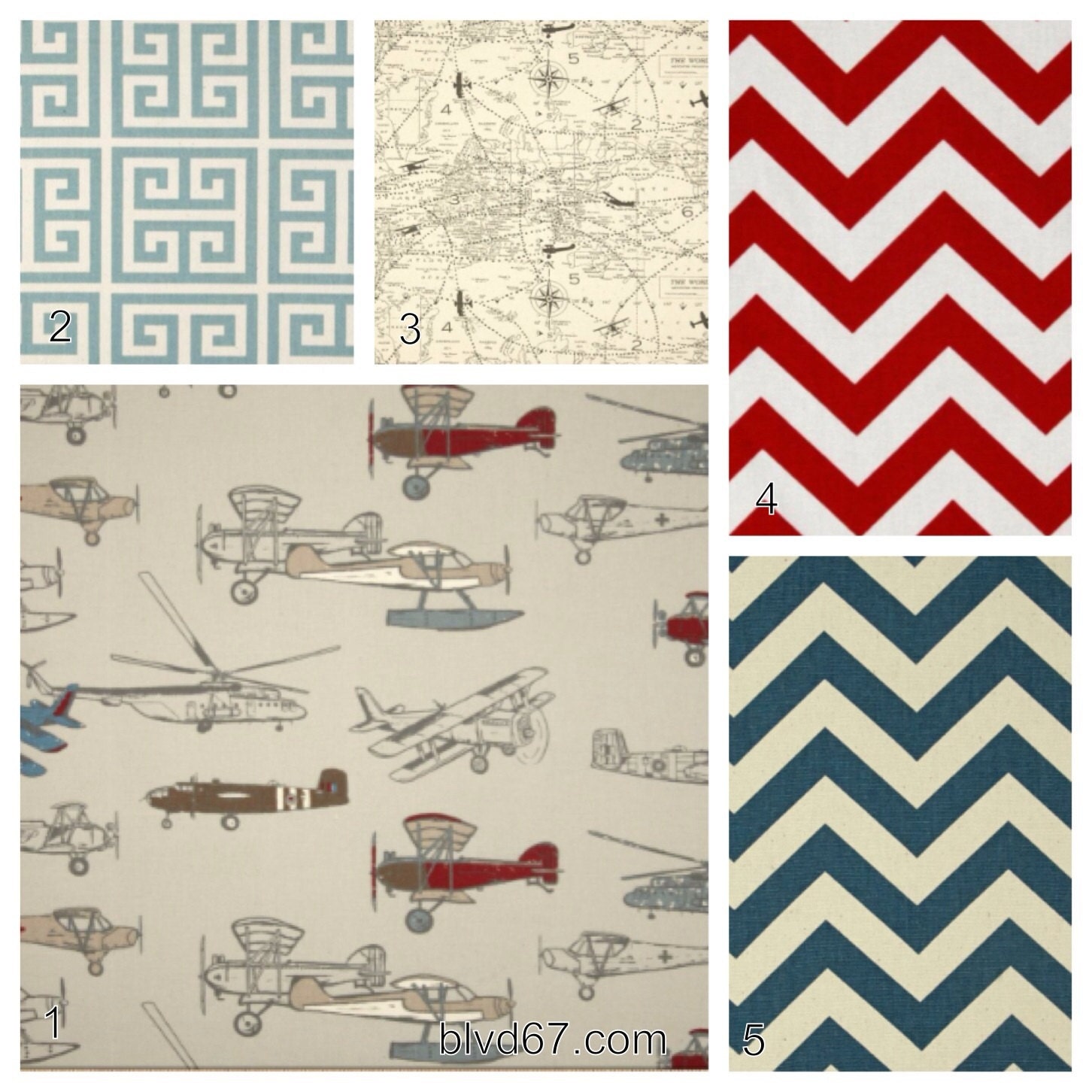 On any windows that are in the nursery I would make cornices with this fabric, the muted gray matches along perfectly with the bedding and the wall gallery. There are tons of tutorials on
Pinterest
(follow me here) that show you how to make a cornice.
BONUS! If the bedding above isn't in your price range or not to your taste then this bedding would work just as well for a little over half the price of the custom bedding, score!
An airplane themed nursery could last your bouncing baby boy well into Elementary school, just add a blue, gray or orange comforter to their bed when they get older and this room could withstand the ages. When putting together my kids rooms I always keep in mind that in a year or two they will likely outgrow the "theme", whether it's Super Heroes, Hello Kitty, or Princess so I try to make sure that the main items in their rooms, dressers, beds, nightstands, and the like, are something that can grow with them. Following that principle will save you tons of money and time in the end; a paint color, bedding and wall décor are easy and cheaper changes. I hope you enjoyed your time on Preston Drive today, till next time!